Description
ATTENTION—— Check out and download the recordings of the whole four-part webinar series here:
Check out new webinar recordings of NXP's low-cost, entry-level, 8-bit alternative LPC800 MCU series!
The LPC800 series is a 32-bit, Arm® Cortex®-M0+-based MCU portfolio offering a range of low-power, space efficient, low-pin-count options for basic microcontroller applications. Unique to low-end devices, the LPC800 series MCUs include differentiated product features, such as an NFC communication interface, programmable logical unit (PLU), mutual capacitive touch, switch matrix for flexible configuration, patent-approved SCTimer/PWM, and more – including a comprehensive enablement offering to help you get to market faster.
Please join us for this four-part webinar series, where we'll explore a few of the LPC800 series MCU families in more detail to help you decide which device best suits your next IoT design.
Click to register now: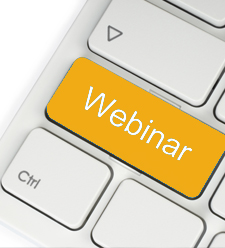 =============================================================
FOUR-PART WEBINAR SERIES | 60 MINUTES EACH
=============================================================
Part I: Thursday, May 31, 10 AM Central (1 hour)
Thinking about migrating from 8-bit? Wait no longer - LPC80x MCUs are your 32-bit answer
Learn more about the LPC80x MCU family, discover the features, target applications, tools, software and how to get started right away with your 32-bit design.
Part II: Thursday, June 7, 10 AM Central (1 hour)
Creative ways to leverage the LPC804 MCU's integrated programmable logic feature
Continuing its history of innovation in MCUs, NXP introduces a programmable logic unit (PLU) to the LPC family for the first time with the LPC804 MCU. Join us for this webinar to see how easy it is set up the PLU as we will explore several real-world examples of the challenges many face, but can be overcome with this unique feature.
Part III: Thursday, June 14, 10 AM Central (1 hour)
Get started fast with this comprehensive enablement offering for LPC800 MCUs
In May 2018, NXP expanded the MCUXpresso suite of software and tools to include full support for the LPC800 MCU family. Learn about the MCUXpresso IDE, configuration tools and SDK support that is now available for the most cost-effective and compelling family of Arm-based 8-bit replacement microcontrollers available.
Part IV: Thursday, June 21, 10 AM Central (1 hour)
Got NFC? LPC8N04 does – learn how to leverage this unique feature in your next design?
Learn more about the LPC8N04 MCU, it's features, and how to get started with NFC quickly by leveraging the available development tools and reference designs.
When and Where
Start Time:

May 31, 2018 10:00 AM CDT (America/Chicago)

End Time:

Jun 21, 2018 11:00 AM CDT (America/Chicago)

Location:

Webinar
Event Info
Event Type:

Webinar

Event Visibility & Attendance Policy:

Open